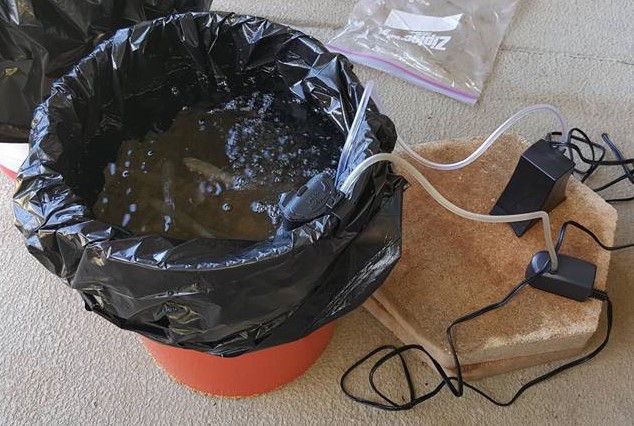 Mark on Kauai sent this tip with photos to show how he keeps his oama alive and healthy until he has time to use them for live bait.  He puts the oama in a bucket of sea water lined with a black trash bag that has sand on the bottom.  He says the black liner keeps the water cool, and the sand calms the oama down.  Mark uses a simple air pump to oxygenate the bucket and a water pump and bell siphon to recirculate water between another bucket of seawater, but you could just do intermittent water changes when the water gets too warm or soiled with fish waste.  Ammo Lock or Prime, purchased from a pet store, will neutralize the toxic ammonia the fish produce.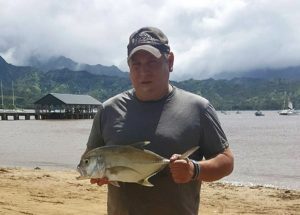 Here's a nice Hanalei white papio caught on one of his frisky live oama.
Thanks for the tip Mark, and I hope you get more papio before the season is over!