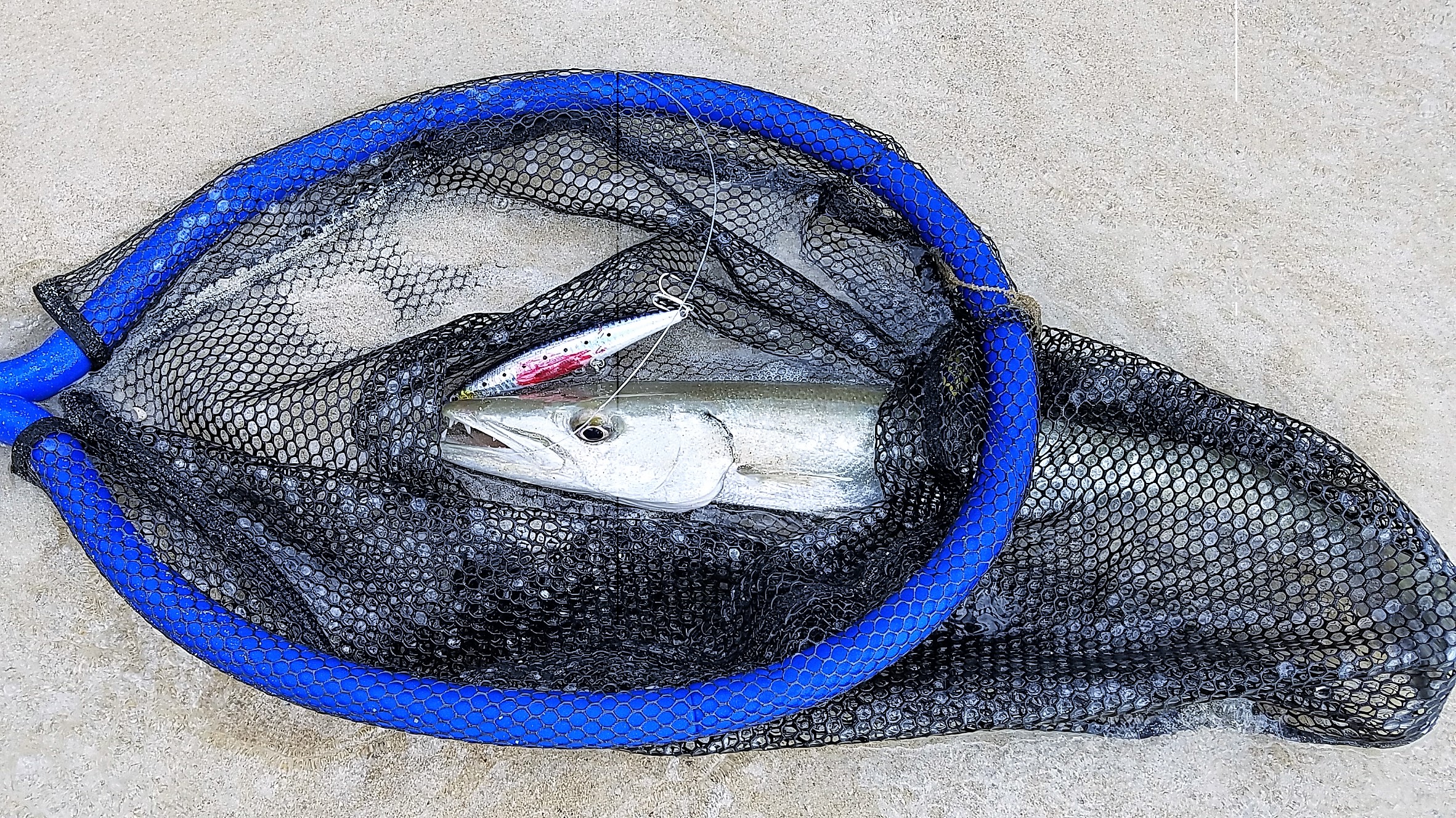 I've been using the smaller 13.5″ x 18.5″ ProFloat landing net by Promar every week for more than 2 yrs now, wade fishing, kayak fishing and boat fishing.  It floats, can be used as a temporary bait hold, has snag proof mesh that even treble hooks don't foul, has an elastic lanyard, and best of all, it's cheap!  It sells for about $20 – $25 in the local tackle shops and online.
My net is still going strong with no failure whatsoever.  The only time I couldn't land a fish with it was when a sharp toothed aha was too long to fit in the deep net and I didn't want it falling out in my lap.
When I've used friends' nets to land fish, invariably we'd be wrestling with a hooked fish that was connected to the net by the other hooks.  Do yourself a favor and buy this net.