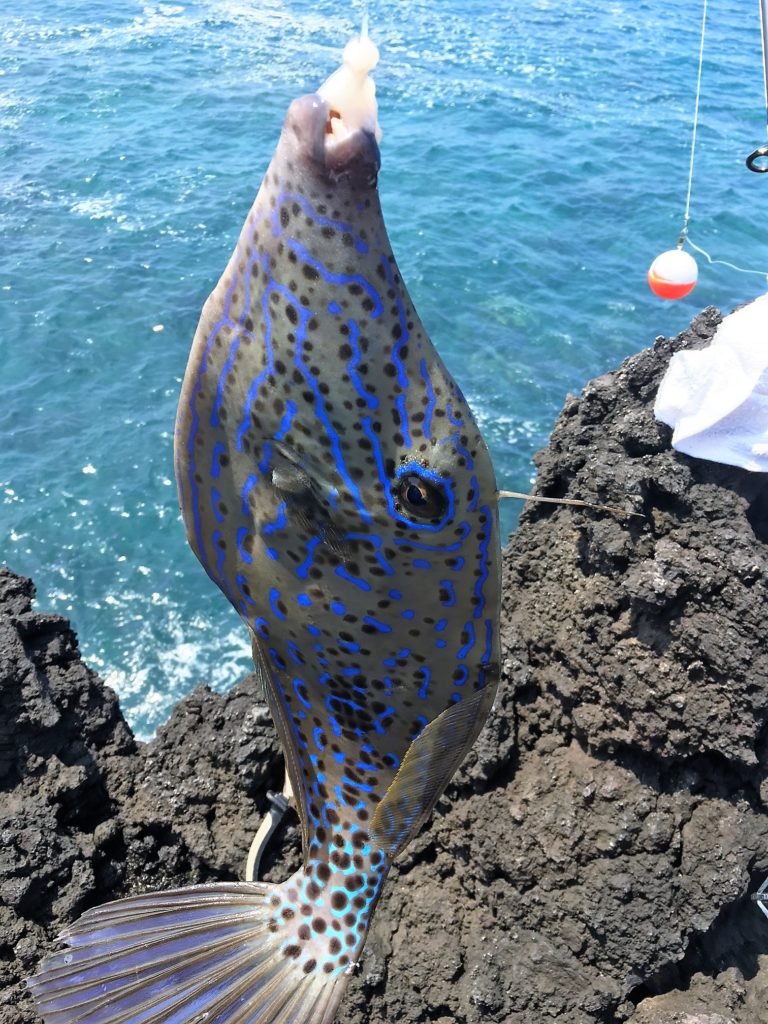 Thanh had sent me this picture of a mystery fish he had caught on the Big Island.  Many of you may recognize it as the fish we call "broomfish" because of its wide broom-like tail but did you know its formal name is "scrawled filefish"?  I guess the iridescent blue markings look like scrawls or random drawings.
Filefish are related to triggerfish, and this scrawled filefish is said to be very delicious. They call it "poor man's mahimahi" because of the flaky white meat you'd see after you removed its tough skin.  I actually blogged about this fish back in March, 2014, which may have been the last time I caught one of these strange looking fish.
Thanks for sending it in Thanh!